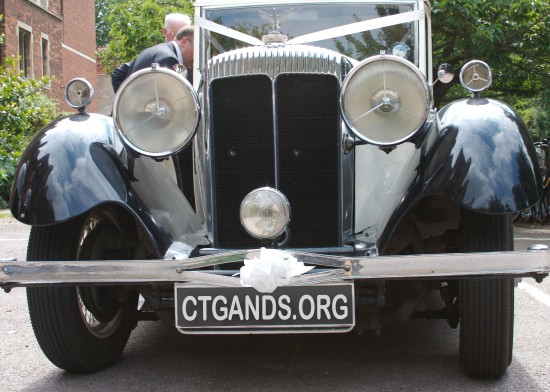 The Connecticut Gilbert and Sullivan Society

We perform the comic operettas of the British musical theater duo for the entertainment of
audiences drawn from the local community and for comedy lovers from across the state. These productions are as faithful to the original production values of these works as possible, with a professional orchestra and professional-caliber singers, costumes, and sets. Most CG&SS rehearsals take place in Middletown, CT., while performances are in the state-of-the-art theater at the valley Regional Performing Arts Center in Deep River.
---
History
The Connecticut Gilbert and Sullivan Society was organized in 1980 with the encouragement of then-Gov. Ella Grasso, a noted admirer of the works of Gilbert and Sullivan. Since then, the group has produced a Savoy opera every year. During its first decade, most performances were in Middletown, but since 2012 our shows have been staged in Deep River.
CG&SS is dedicated to the preservation and enjoyment of the rich heritage of satire and melody that emerged from the unique partnership of William Gilbert and Arthur Sullivan (between 1870 and 1900). The art form they created together, which was nurtured by impresario Richard D'Oyly Carte at The Savoy Theatre, established the underpinnings which sustain the modern-day musical.
The organization offers an outlet for creativity as people help with productions on stage, behind stage, or as a sponsoring member of the audience. It adds to the quality of life in the Middletown area through performing arts, provides for study and performances of these 14 masterpieces with professional guidance; enriches the historical offerings to area audiences; encourages and supports area youth by including students from Middletown schools. We also have sponsored many benefit performances consisting of excerpts from G&S and occasionally other creators at a variety of venues in the area, along with Sullivan's cantata "The Golden Legend" with organ and percussion, and a concert of Sullivan songs.
The Connecticut Gilbert & Sullivan Society has received grants from the Middletown Commission on the Arts, the Connecticut Commission of the Arts, and the Middletown Foundation for the Arts. We have also received support through many employer-sponsored donation programs through members of the cast and crew.
CG&SS provides a showcase for talented singers, directors, designers, instrumentalists and stage technicians of professional expertise who make a living at other professions. This is family-oriented historical entertainment for the widest possible audience in the English language.
Board Members
Ed Kerrigan, President
John Freedman, V. Pres.
Denise Shultzman, Treasurer
Kathleen Thompson, Recording Secy.
Judy Kerrigan. Membership Secy.
  
David Moorehead
Craig Martin
Garry Jacobsen
Caitlin Meyer
Richard Tecca
Kathy Faye
Beth Faircloth, Corresponding Secy.
Directors and Production Team
Michael Loomis   …   Artistic Director
John Dreslin   …   Music Director
Marcia Miller   …   Choreographer
John Freedman   …   Producer
Kathy Faye   …   Associate Producer
Bill Sorensen   …   Technical Director
Pat Nurnberger   …   Costumes
Cat McDonald   …   Stage Manager
Elliot Colloton   …   Assistant Stage Manager
Don Chamberlin   …   Lighting
Rich Ives   …   Sound Consultant
Caleb Warner   …   Property Master
Garry Jacobsen   …   Set Design Assistant
Robert Cumming   …   Founder and Artistic Director Emeritus