Photos from our 2016 production of The Pirates of Penzance by Ralph Sherman, available here.
Our 2016 Show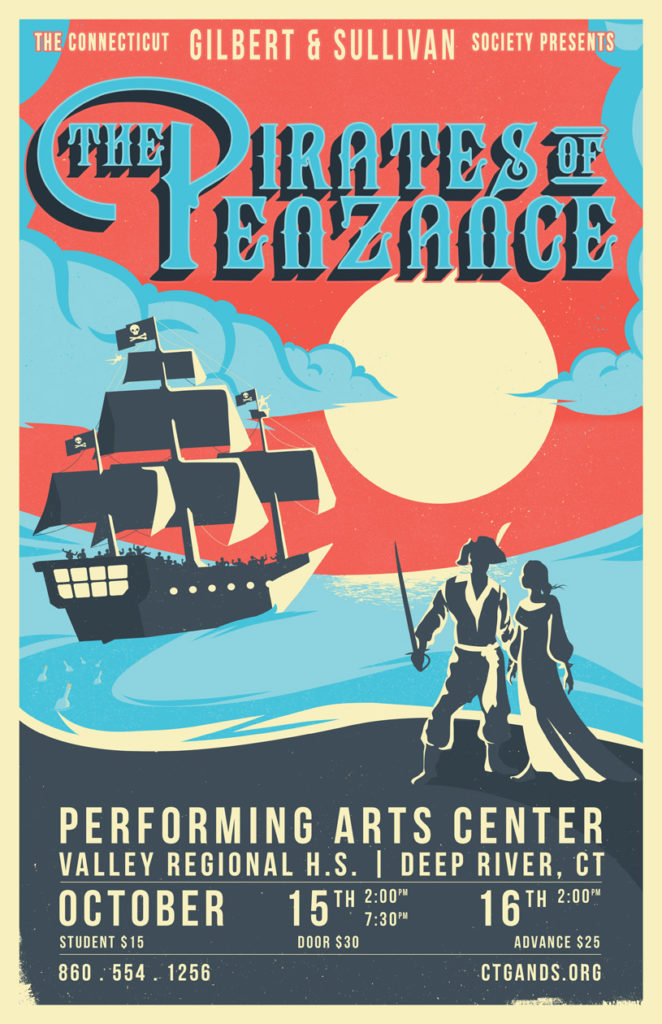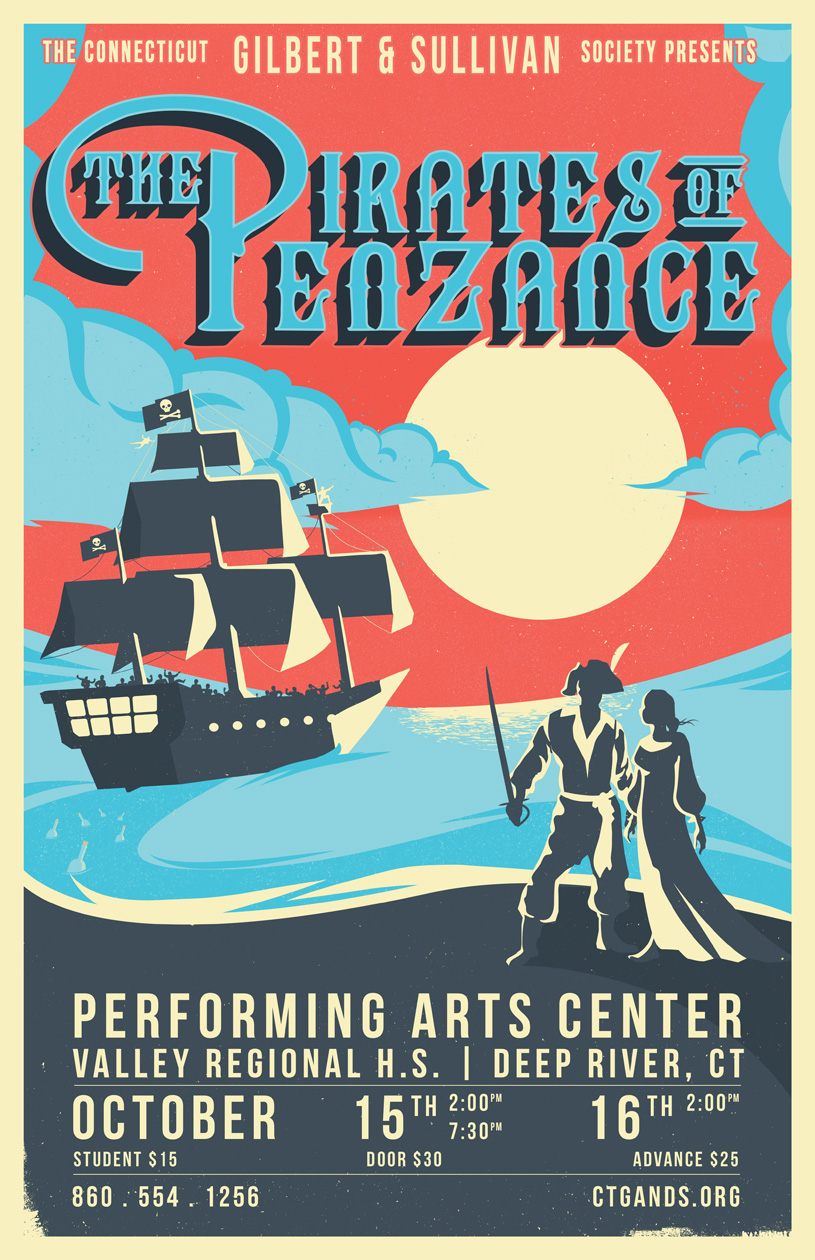 The Pirates of Penzance
or The Slave of Duty is one of Gilbert's most popular works, with a rousing and romantic score from Sullivan. Add poetic Pirates, cautious constables, lyrical lovers, plus a genius of a General, and you have the recipe for a wonderful musical entertainment.

Sat. Oct 15 (Matinee,Evening)
Sun. Oct 16 (Matinee)

Presented with colorful costumes, scenery and a full orchestra, this production provided a delightful twist on Gilbert and Sullivan's masterpiece.

Click to learn more about this entertaining work.